WHO WE ARE
Founded in Ajman, UAE back in 2005, Polyfab Plastic Industry LLC has been creating its success story for more than 14 years. This continuity and commitment to excellence offer you deep knowledge and access to only best materials and services.
Shouldering infrastructure development of the country, making desert greener place, we adapt the latest technologies in piping solutions.
From architects and designers, to builders and pipe fitters, we are offering the best solutions with our sustainable and innovative products Together with our customers, we develop smart solutions for construction and for the infrastructure of tomorrow. We strive – to create values for the future and to improve people's quality of life.
OUR STRATEGY
We are focused on organic growth, operational excellence and establishment of strong portfolio.
Every single day we are improving people's quality of life with our products and solutions. We have a clear vision. We strive to be the most prestigious provider of building materials and infrastructure solutions and the best employer in our market. To achieve this, we are taking advantage of the potential for long-term growth in Polyfab Plastic Industry and are improving the company's value from an economic, social and environmental standpoint.
Polyfab Strategy focuses on three key points: organic growth, operational excellence, as well as growth investments, and establishing a strong portfolio. Learn what this means in more detail:
We are building on our organic growth
Innovation: As the leading manufacturer in the piping solutions industry, we are continuously improving our products and system solutions. Few key points we are focusing on are new ways to manipulate and use materials, using modern materials and production processes, using raw materials in a way that conserves resources.
Proximity Marketing: Recent demand for construction projects is increasing while designing and executing them is becoming increasingly complex. That is the reason, we tailor our approach to the needs of each customer, stakeholder and decision-maker in the process. We offer in-depth advice and extensive services and follow projects from the start right through to the end.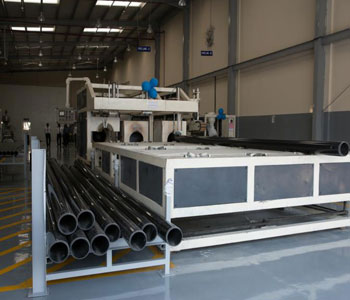 WHAT DEFINES US
At Polyfab, we are shaping the future of construction, creating the best solutions for our customers and driving forward with innovative strength. Our employees are the key to further development of Polyfab. Through all of this, our corporate culture brings us together:
What motivates us
Polyfab Mission – to improve people's quality of life using sustainable and outstanding construction material and infrastructure solutions. To fulfil, we develop building systems, safe power supply networks and functional solutions that are all fit for the future to shape public spaces, roads and walkways. We are using the changes in our industry as an opportunity that helps to shape the future and to develop new business areas.
We live and breathe operational excellence
We strive to reduce costs and establish uniform standards. To achieve this, we are continuously improving our processes and making Polyfab production and organisational structure even more efficient. Some examples of the current measures we are implementing include the In-Country Value Certificate obtaining or the introduction of the latest QHSE standards: ISO9001:2015, ISO14001:2015 AND ISO45001:2018 to ensure our quality is consistent and our procedures are lean.
We are committed to growth projects and optimising our portfolio on regular basis.
We are complementing Polyfab organic growth with additional, value-adding growth projects. As a result, we are exploring new products and are building up Polyfab's presence in the existing market. We are increasing our capacity. To facilitate, we are adhering to strict financial targets. We review all areas of the business on a regular basis to ensure sustainable growth.